OPTOMETRISTS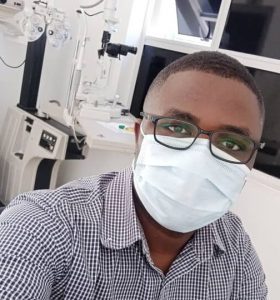 Dr. Leaveson Thom
Dr. Leaveson Thom has a BSc in Optometry from Mzuzu University in Malawi as well as an MSc in Optometry from University of KwaZulu Natal South Africa, he has been practicing for over 9 years in both Public and private practice.

A former Team leader at PSMI (Premier Service Medical Investment) who believes in team work, professionalism, hard work and integrity joined Optinova eye care on 1st March 2021 as their Head Optometrist. Thom once worked with Malawian Government and Taught at Mzuzu University before he joined private practice in 2017. He has vast experience in Ocular health management, refraction, contact lenses, low vision and geriatric optometry. Over the years, he has published two research papers in peer reviewed research journals and has won awards as best practitioner with his previous employers.

At Optinova Eye care, Thom practices at the Avondale branch and Zimplats branch whilst managing the rest of his team players in all practices in Zimbabwe. With sophisticated equipment and dedicated staff which Optinova eye care has, Thom enjoys providing comprehensive eye care services and he is specialising in Contact lenses especially for Keratoconus patients.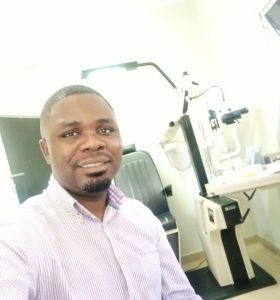 Leaveson Thom
Chitani George Kasonga has a BSc in Optometry from Mzuzu University is a hardworking, team player, dedicated with highest level of integrity, a caring person who loves to help people see their best.

He is a qualified Senior Optometrist with 9 years working experience in both private and public hospitals both in Malawi and Zimbabwe. Chitani once worked with Malawi government and served as head of eye department in different district hospitals in Malawi.

He joined Optinova Eye care in October, 2021 where he provides comprehensive eye services among them; Refraction, Contact Lens Clinics, Low Vision Clinics, Glaucoma, cataracts and other advanced eye disease clinic, Binocular vision anomalies Clinics and all eye related systemic diseases, co management with other Medical doctors. Based on his experience, learned scientific knowledge and the state of art equipment that Optinova Eastgate has, he makes important decisions with confidence and help the patients the best way as far as eye related conditions are concerned. Mostly interested in managing visual occupation anomalies, binocular vision anomalies, eye strains, migraine headaches, which most people experience because of the nature of their work or studies that affect eyes.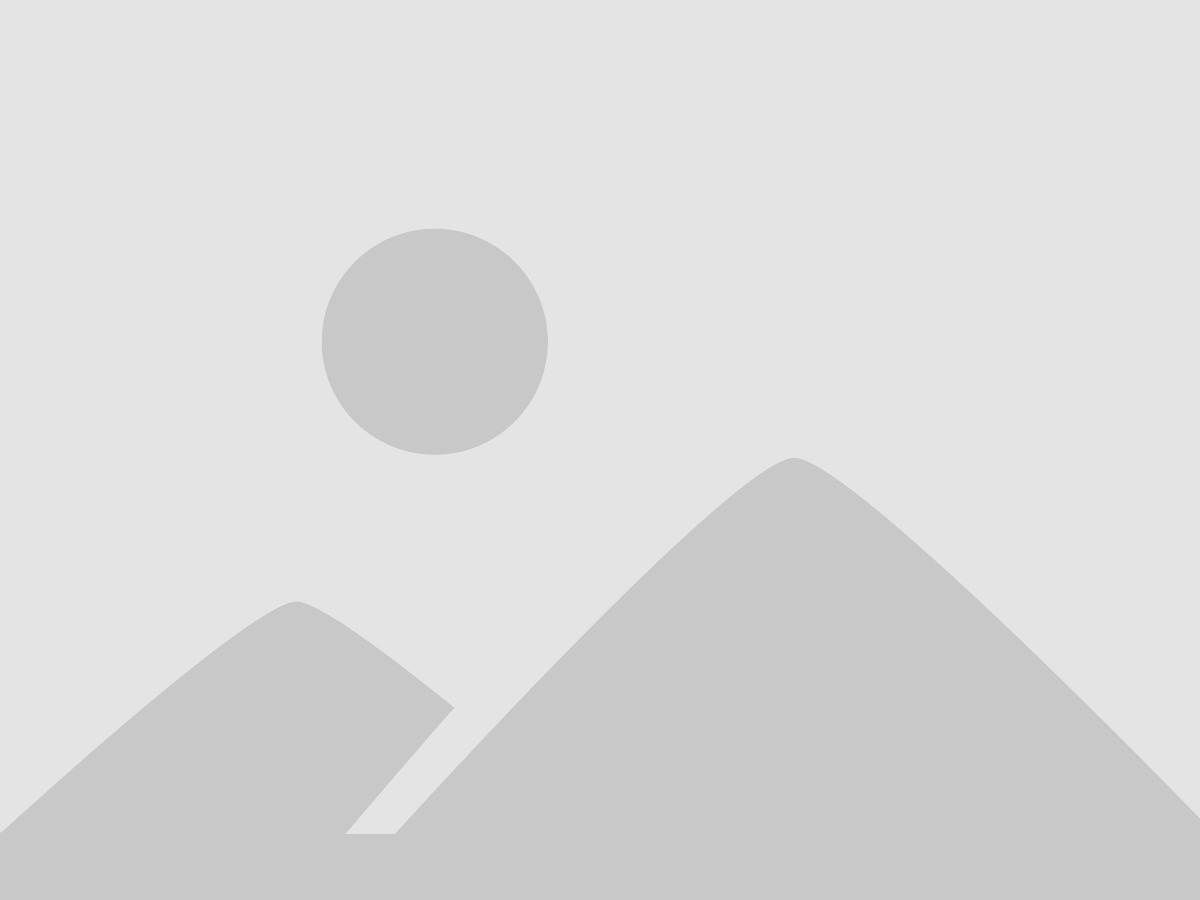 Limbani Bester Kalonga
Limbani Bester Kalonga (BSc Optom) is a graduate of Mzuzu University in 2017 with a bachelor's of science degree in Optometry. One year internship at Queen Elizabeth Central Hospital in Blantyre, then joined Medical Aid Society of Malawi (MASM) ophthalmology Specialist clinic under platinum Health. Worked in public hospital before joining Optinova Eye Care March of 2022, with more than three year working experience. Currently membership director of Malawi Optometry Association (MOA).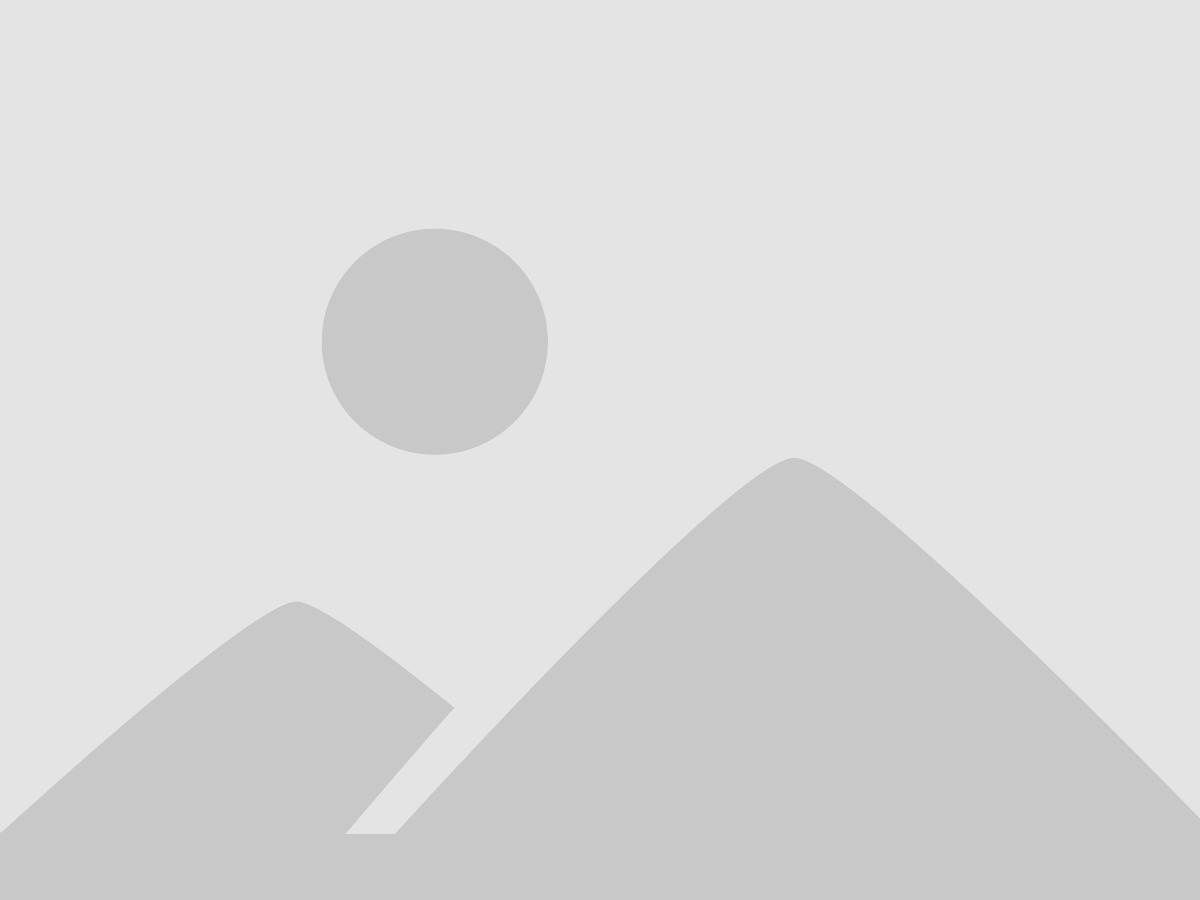 Wyson Thomson
Wyson Thomson studied at Mzuzu University in Malawi. He graduated in 2019 with Bachelor of Science in Optometry (Honours) First Class. He did one year internship at Queen Elizabeth Central Hospital (one of referral hospitals in Malawi). He has vast experience in refraction, managing ocular conditions and detecting systemic diseases that have negative impact on vision such as diabetes and hypertension. He has worked in Public and private clinics before joining Optinova in October 2021. He has over 2 years' experience in the field of optometry.