Team
The people behind
Optinova Eye Care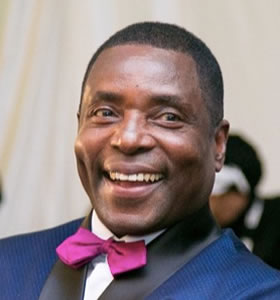 Dr. Solomon Guramatunhu
Dr. Solomon Guramatunhu is a leading renowned and respected ophthalmic surgeon both in Zimbabwe and internationally. He is also a seasoned businessman with over 30 years of business experience and a passionate philanthropist. He attended Waterford Kamhlaba United World College of Southern Africa and then proceeded to University of Zimbabwe where he obtained his medical degree. He specialised in ophthalmology and obtaining qualifications from the Royal College of Surgeons of England and Royal College Surgeons of Edinburgh.

His working career has seen him working for the Ministry of Health in Zimbabwe holding various senior positions amongst others:

Chief Government Ophthalmic Surgeon, Head of Sekuru Kaguvi Eye Unit. In Zimbabwe, he has worked for Greenwood Eye Centre, University of Zimbabwe as a Honorary Lecturer, Bindura State University of Science Education, Eyes for Africa Project, which he founded, which offers free cataract surgeries to rural people in Zimbabwe and surrounding countries. Internationally, he has worked with Glasgow Group of Hospitals in Scotland and has been an honorary lecturer at the American Academy of Ophthalmology.

Dr Guramatunhu is a member of the American Academy of Ophthalmology; International Cataract & Refractive Surgery Society and Ophthalmic Society of Southern Africa. He is a Founder and Past President of the Ophthalmological Society of Zimbabwe. Dr Guramatunhu is a seasoned and successful businessman and philanthropist of note. He was awarded Manager of The Year 2007 by the Zimbabwe Institute of Management. In 2014 he started SG Luxury Accommodation, which is part of Guramatunhu Investments. Currently he is a Rotarian, Chairman of Bindura University of Science Education, Baines 24 Hour Emergency Rooms, and National Gallery of Zimbabwe. He is also a patron of various organizations amongst them, ZIMCARE TRUST, which raises funds for schools for the blind and deaf and Zimbabwe Rural Schools Library Trust.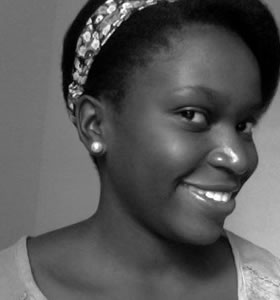 Dr. Chiedza Guramatunhu
Dr. Chiedza Guramatunhu is a Non-Executive Director of SG Luxury Apartments & Lodges. She studied medicine at the University of Zimbabwe.

The idea of changing other people's lives is self-fulfilling and this influenced Chiedza to study medicine. Encouragement from her father Dr Solomon Guramatunhu who is a renowned ophthalmologist also influenced her decision. Dr Guramatunhu mentored Chiedza, where entrepreneurship is concerned and he continues to do so. Chiedza is a founding member of TE11, a voluntary association which was formed in 2009 whilst she was in high school Chiedza is following her father's footsteps where philanthropy is concerned, as. TE11 is an association that provides underprivileged children and youth with opportunities to realize sustainable livelihoods.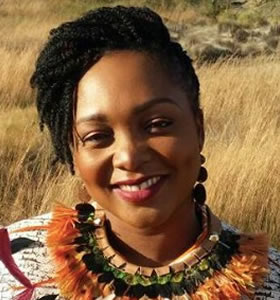 Mrs. Lorraine Sanyika
Operations Manager
Mrs. Lorraine Sanyika is the Operations Manager and has over 15 years' experience in the Optical industry, having started as an Optical Assistant for Martin Jones Optometrists in Harare before joining Premier Medical Investments (PSMI) Optometry and later working for ProVision Optometrists who are also in Harare.

She has vast sales experience in the optical industry as well as in IT as she held Sales Executive and Sales Manager positions for the Computer Centre in Tanzania where she worked for three years. She is a qualified HP Accredited Sales Professional. She is currently studying towards a qualification as a Dispensing Optician (FBDO) with Association of British Dispensing Opticians. Mrs. Sanyika was one of the members of staff who opened the first Optinova Africa branch.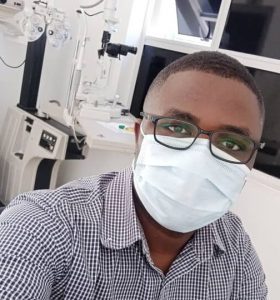 Leaveson Thom
Leaveson Thom, trained in Malawi and South Africa is a Malawian Senior Optometrist who has been practicing for over 9 years in both Public and private practice.

A former Team leader at PSMI (Premier Service Medical Investment) who believes in team work, professionalism, hardwork and integrity joined Optinova eyecare on 1st March 2021 as a consultant Optometrist. Thom once worked with Malawian Government and Taught at Mzuzu University before he joined private practice in 2017. He has vast experience in Ocular health management, refraction, contact lenses, low vision and geriatric optometry. Over the years, he has published two research papers in peer reviewed research journals and has won awards as best practitioner with his previous employers.

At Optinova Eyecare, Thom practices at Avondale which is one of the prestigious practices in Zimbabwe. With sophisticated equipment and dedicated staff which Optinova eyecare has, Thom enjoys providing comprehensive eye care services and he is specialising in Contact lenses especially for Keratoconus patients.